Always Good Times Challenge
Sponsored by Elan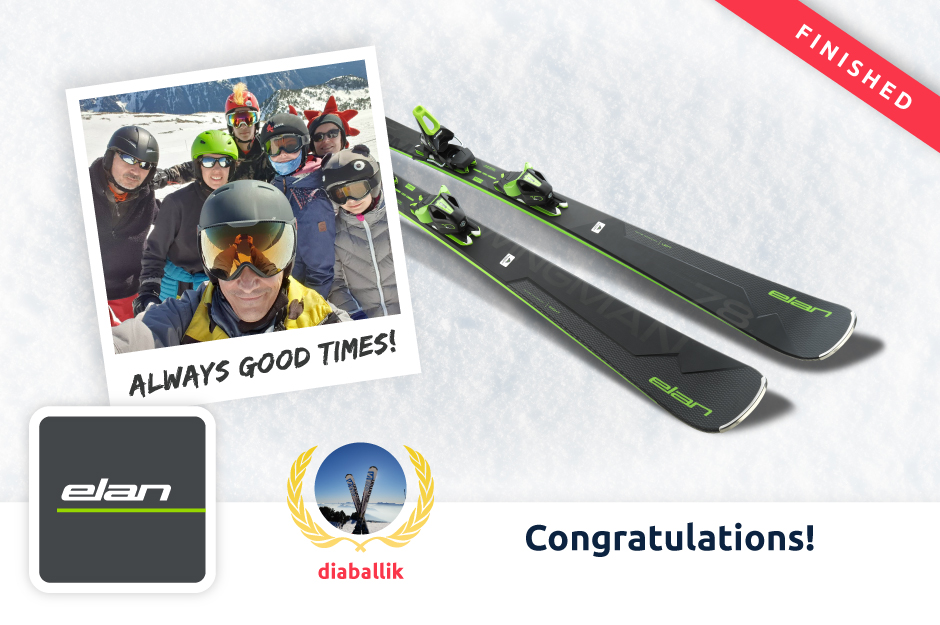 When and where
From 22/11/2019 to 01/03/2020
Challenge
Take a photo of your tribe enjoying Always Good Times on snow.
Prize
Elan Wingman 78 Carbon Power Shift
Description
We want to make sure that you're having a great time on the slopes, so that's why we want you to join the #alwaysgoodtimes movement with Elan Skis. To do this, we've created a challenge that is easy to take part in and only requires a little fun and imagination.
Here's the challenge: Stop for a second and take a photo that shows how you and your squad enjoy Always Good Times in the mountains. Everyone's idea of a great day on snow is different - some ski just for the apres and some just like to goof around - so be creative and authentic. The goal is to capture a light hearted photo of you and your crew enjoying good times in the company of friends and family because that's what Elan is all about.
And the prize is definitely worth the effort! Elan Skis wants to reward you with some amazing Elan Wingman 78 C Power Shift skis. The most original and fun photo will be chosen from among all the participants, so... Let your imagination run wild! ⛷
Ready? Take part now, switch on your camera and win some skis!
X
To participate
download the Skitude app
Download on App Store
Download on Google Play
or any of our compatible apps