Luchon Superbagnères Challenge
Sponsored by Luchon Superbagnères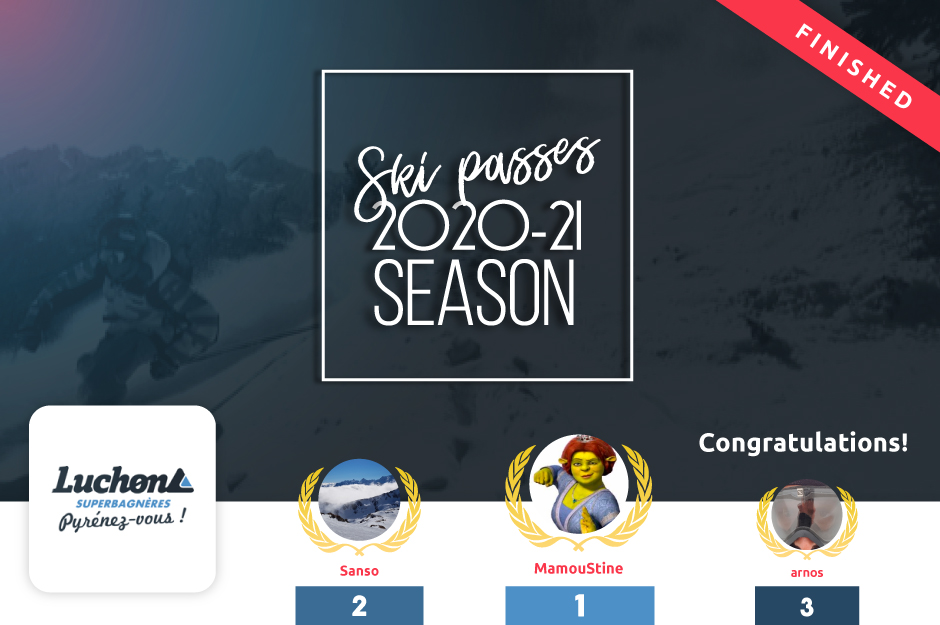 When and where
From 29/01/2020 to 15/03/2020
Challenge
Track as much as you can!
Prize
Season 2020/21 Tickets
Description
Luchon Superbagnères challenges you to record the highest number of kilometres in just one day, using your GPS Tracker. The 3 skiers tracking the longest distances will have the chance to win* season 2020/21 ski passes.
The more times you sign up for the challenge, the more chances you have to win!
The prizes
1. A 2020/21 season pass for the skier tracking the longest distance
2. A 2-day ski pass for the runner-up
3. A 1-day ski pass for third-place
Could you be a Winner?
How does it work? It's pretty simple!
1. Join the challenge.
2. Record all your ski days of the season in Luchon Superbagnères with the GPS Tracker.
3. The winner will be announced through Skitude's usual channels, email, Facebook and Twitter.
X
To participate
download the Skitude app
Download on App Store
Download on Google Play
or any of our compatible apps