Espace San Bernardo Challenge
Sponsored by Espace San Bernardo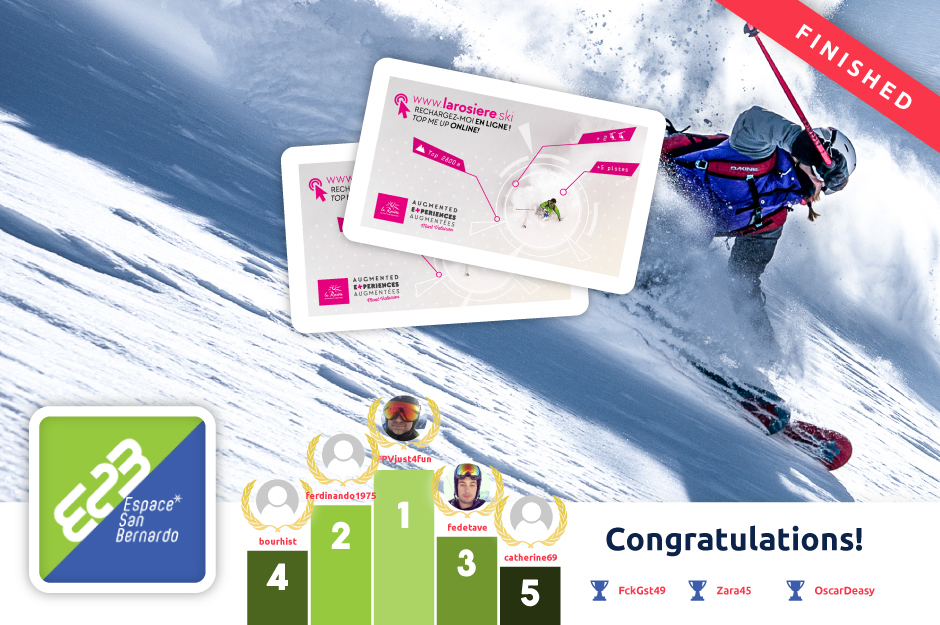 When and where
From 20/12/2019 to 15/03/2020
Challenge
Track as much as you can!
Prize
Ski passes for the 2020/21 season
Description
Would you like to win your one-day ski pass for the 2020-21 winter season? Then track your days on the slopes and accumulate the largest distance possible throughout the season using the app's GPS tracker. The top 5 people who track the highest distance will win a fantastic one day ski pass for the next season.
But there is more! Among all the participants there will be a draw of: 2 entrances for the cinema, 2 entrances for the ice rink and 1 pack of goodies (leash, buff, snow scraper).
Easy, isn't it? Go for it! Take part in the challenge!
How does it work? It's pretty simple!
1. Join the challenge.
2. Record all your ski days of the season in Espace San Bernardo with the GPS Tracker.
3. The winners will be announced through Skitude's usual channels, email, Facebook and Twitter.
X
To participate
download the Skitude app
Download on App Store
Download on Google Play
or any of our compatible apps