Ordino Arcalís Challenge
Sponsored by Ordino Arcalís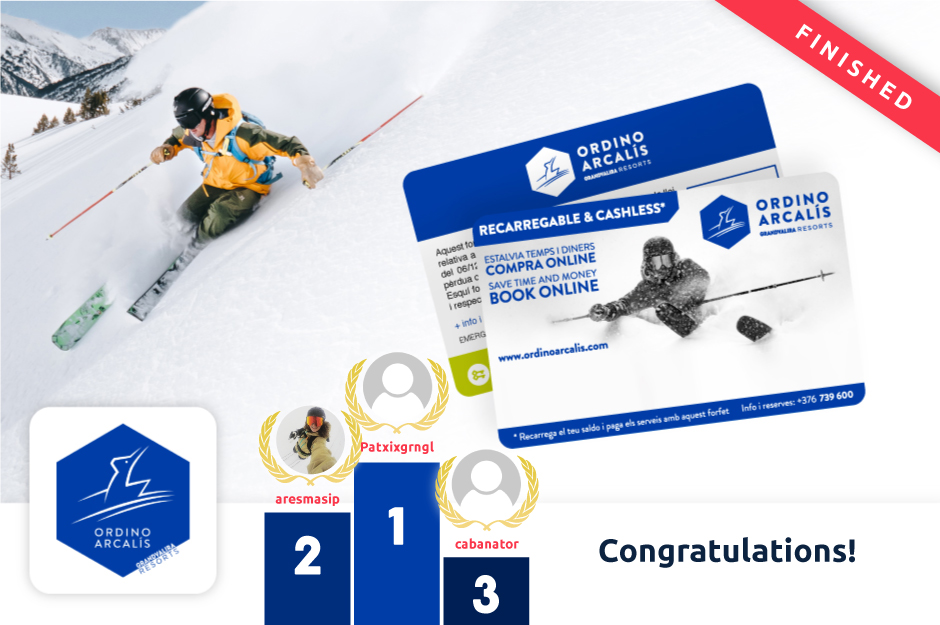 When and where
From 13/12/2019 to 14/03/2020
Challenge
Track as many kilometres IN DESCENT as you can
Prize
Season 2020/21 Tickets
Description
Do you like skiing at Ordino Arcalís? Do you want to get passes for next season? Well don't miss this challenge! Track as many kilometres IN DESCENT as you can with the GPS Tracker on the Ordino Arcalís App and keep an eye on the rankings.
⚠ Warning! Only the distance skied will count towards the challenge, not the distance you log on lifts. So if you like skiing, this one's for you 😉
The prizes:
1. Whoever finishes in first position will win a 2020/21 Season Ski Pass!
2. The second-placed competitor will take away an Ordino Arcalís merchandising set (Sweatshirt + hat)
3. The third position will win an Ordino Arcalís merchandising pack (T-shirt + buff)
How many kilometres will you be able to clock up?
How does it work? It's pretty simple!
1. Join the challenge.
2. Record all your skiing days with the GPS Tracker.
3. The winner will be announced through Skitude's usual channels, email, Facebook and Twitter.
X
To participate
download the Skitude app
Download on App Store
Download on Google Play
or any of our compatible apps