Airolo Marathon Challenge
Sponsored by Airolo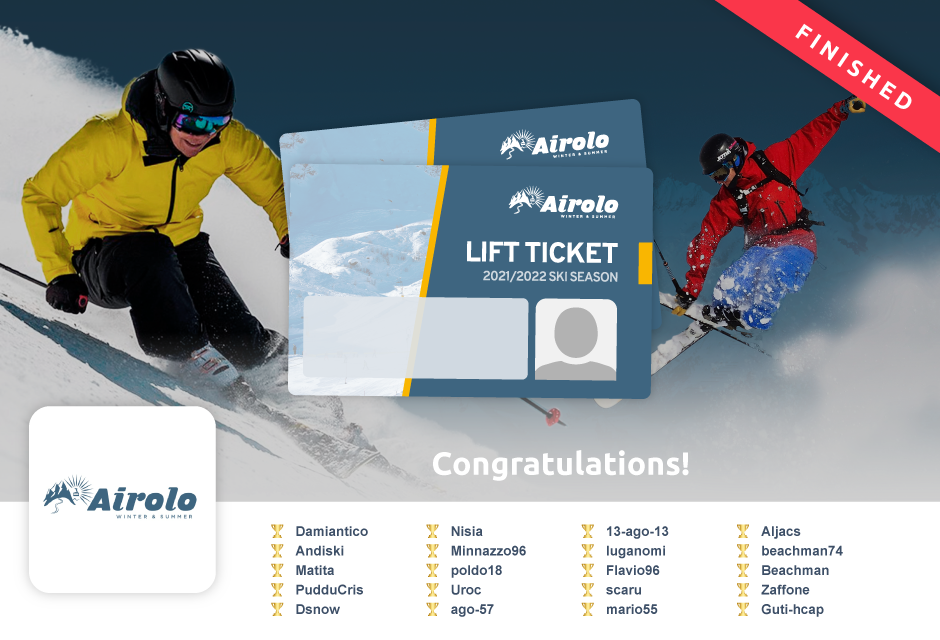 When and where
From 01/02/2021 to 11/04/2021
Challenge
Track more than 42.2 KM during in one day.
Prize
Ski Passes for 2021-22
Description
Airolo wants to reward your loyalty!
What do you need to do? It's very simple: ski as much as you can until you've clocked up a marathon (42.2 km). Take it easy, you can do it in as many days as you want, as long as it's within the challenge period!
What could you win? If you clock up a marathon, you'll be entered into 20 draws to award you with a Day Ski Pass for 2021/22.
Will you miss this opportunity? Open the app and start tracking your descents!
How does it work? It's pretty simple!
1. Join the challenge
2. Record your ski days with the GPS Tracker
3. The winners will be announced through Skitude's usual channels, email and Instagram.
By agreeing to participate in this challenge, you agree to the following Terms of Use and the Privacy Policy, including the Challenge specific Terms of Use.
X
To participate
download the Skitude app
Download on App Store
Download on Google Play
or any of our compatible apps