Intersport Marathon Challenge
Sponsored by Intersport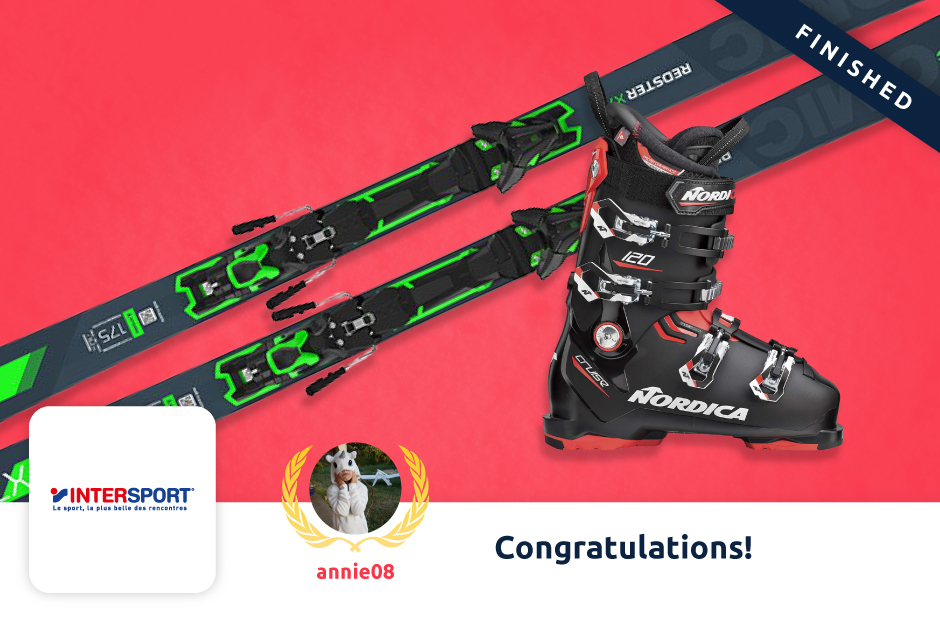 When and where
From 15/11/2019 to 01/03/2020
Challenge
Record your own marathon with the app's GPS tracker
Prize
One black/expert pack for seven days for two people
Description
Are you tired of taking your skis on all your trips? This Intersport challenge has the solution to your problem. What do you need to do? It's very simple: ski as much as you can until you've clocked up a marathon. Take it easy, you can do it in as many days as you want, as long as it's within the challenge period!
What could you win? If you clock up a marathon, you'll be entered into the draw for seven days of black/expert ski pack rental equipment for you and a companion.
The winner can enjoy their prize during this season* or during the 2020/21 season at any of the 240 Intersport stores in the resort.
How does it work? It's pretty simple!
1. Join the challenge.
2. Record your own marathon with the app's GPS tracker
3. The winner will be announced through Skitude's usual channels, email, Facebook and Twitter.
* Equipment must be booked at least three weeks in advance.
By agreeing to participate in this challenge, you agree to the following Terms of Use and the Privacy Policy, including signing up for the challenges sponsor's newsletter.
X
To participate
download the Skitude app
Download on App Store
Download on Google Play
or any of our compatible apps