Söll 5K Challenge
Sponsored by Söll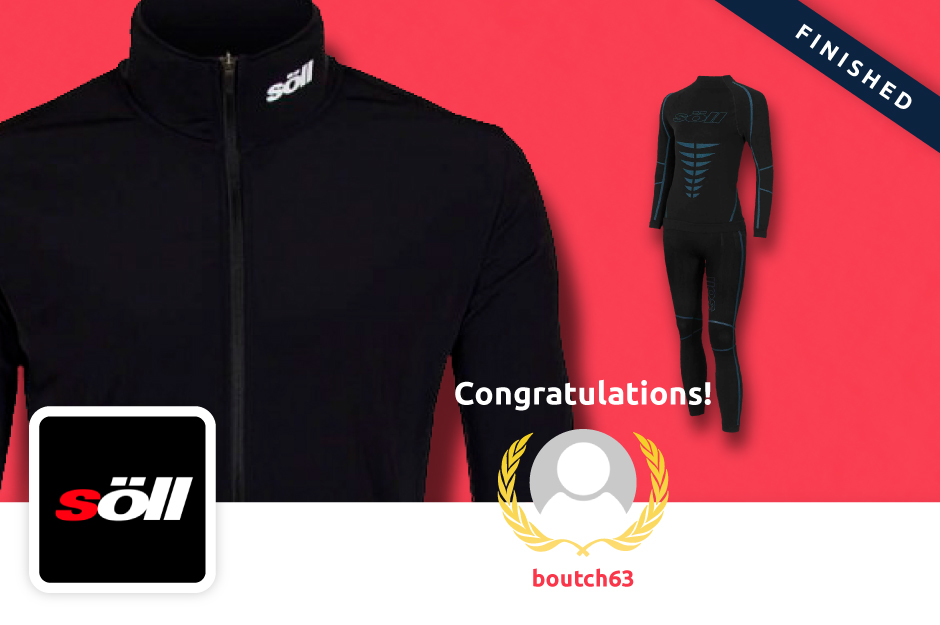 When and where
From 22/11/2019 to 12/01/2020
Challenge
Track more than 5 km in a day
Prize
Söll midlayer and a Unisex base layer set
Description
Share your passion with your family members is priceless, it even enriches your moments at the mountains.
Track more than 5 km in a day with the GPS Tracker. We will draw a winner out between all of you that achieve the milestone to win a Söll midlayer switch II and a Unisex base layer set for one of your family member.
The more days you complete the challenge, the more chances you will have to win!
How does it work? It's pretty simple!
1. Join the challenge
2. Take photos with your family on the slopes
3. The winners will be announced through Skitude's usual channels, email, Facebook and Twitter.
By agreeing to participate in this challenge, you agree to the following Terms of Use and the Privacy Policy, including signing up for the challenge sponsor's newsletter.
X
To participate
download the Skitude app
Download on App Store
Download on Google Play
or any of our compatible apps