Söll Marathon Challenge
Sponsored by Söll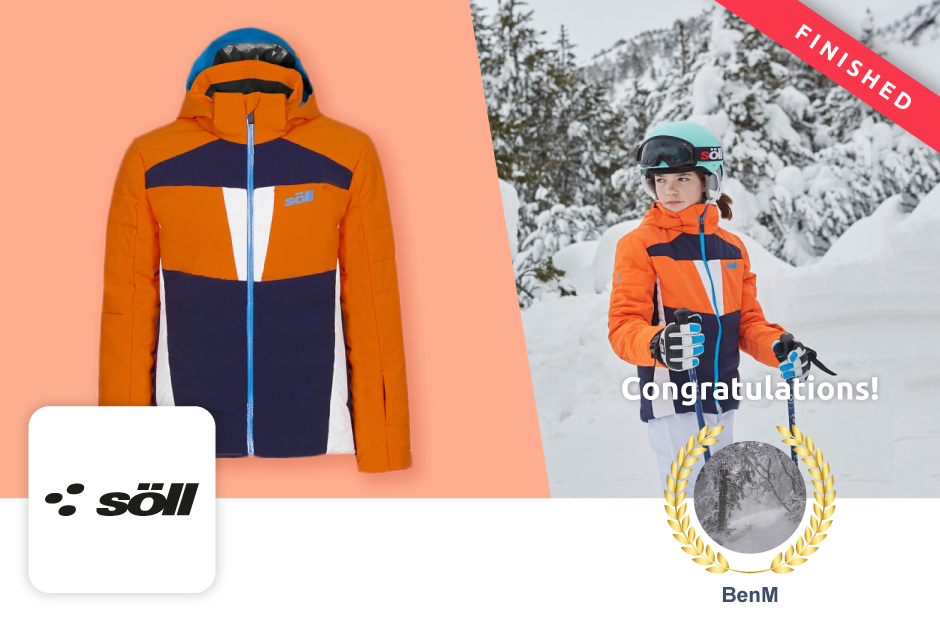 When and where
From 25/12/2020 to 31/03/2021
Challenge
Track more than 42 km in one day.
Prize
Söll ski jacket
Description
Do you want to win a Söll ski jacket?
If you're going to be putting in lots of time on the slopes, you'll need some good gear. It'll be a piece of cake with Söll because you just have to show that you really deserve the prize.
It's simple. We're challenging you to log your own ski marathon in one day. Open the tracker first thing in the morning and don't stop until your legs are on fire.
What's the prize? Everyone who completes the feat will be entered into a drawing for a Söll Syclone jacket.
So, are you ready to log your own marathon? Show us you can do it!
How does it work? It's pretty simple!
1. Join the challenge
2. Take photos with your family on the slopes
3. The winners will be announced through Skitude's usual channels, email, Facebook and Twitter.
By agreeing to participate in this challenge, you agree to the following Terms of Use and the Privacy Policy, including signing up for the challenge sponsor's newsletter.
X
To participate
download the Skitude app
Download on App Store
Download on Google Play
or any of our compatible apps