Skitude Premium Challenge
Sponsored by Skitude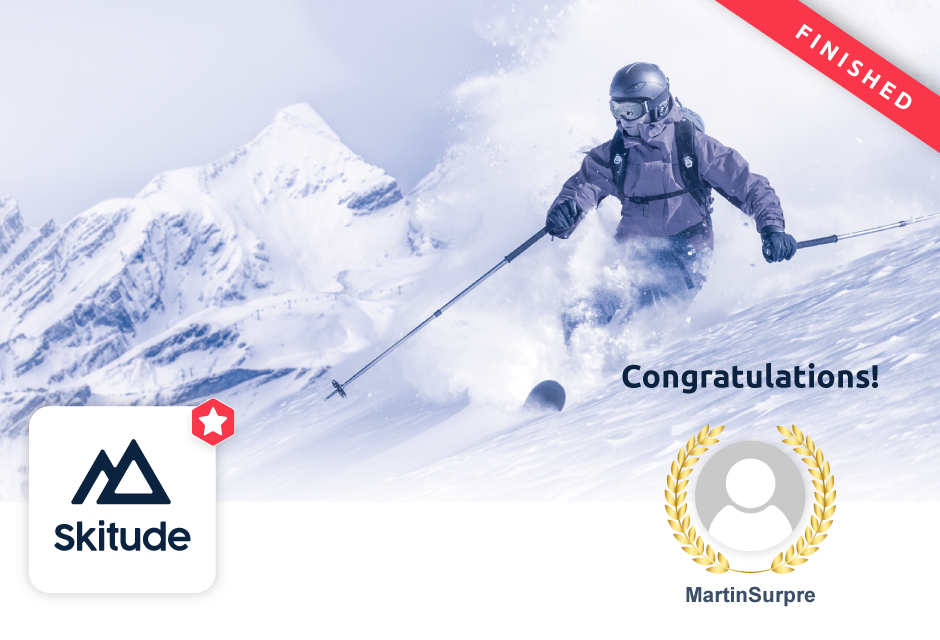 When and where
From 01/02/2021 to 28/02/2021
Challenge
Track as much as you can throughout the month of February
Prize
Annual Skitude Premium subscription
Description
At Skitude we have developed the most pro version for your "My Skitude" profile, so you can take your skiing to the next level. Want to find out how?
With Skitude Premium you can:
Discover all the points of interest at the mountain in 3D
Analyse and share your tracks in 3D
Get more statistics than ever, segmenting your runs and excluding all the information from going uplift
Analyse your speed with heat maps
Synchronize your account with your Apple Watch
Prizes
The user who logs the most distance will win a free subscription to Skitude Premium for one year*
Five winners of a 1-month Skitude Premium subscription will be randomly selected from all challenge participants.
How does it work? It's pretty simple!
1. Join the challenge.
2. Record all your ski days of the season with the GPS Tracker
3. The winner will be announced through Skitude's usual channels, email, Facebook and Twitter.
By agreeing to participate in this challenge, you agree to the Terms of Use and the Privacy Policy.
X
To participate
download the Skitude app
Download on App Store
Download on Google Play
or any of our compatible apps