Outdoor Explorer Challenge
Sponsored by Skitude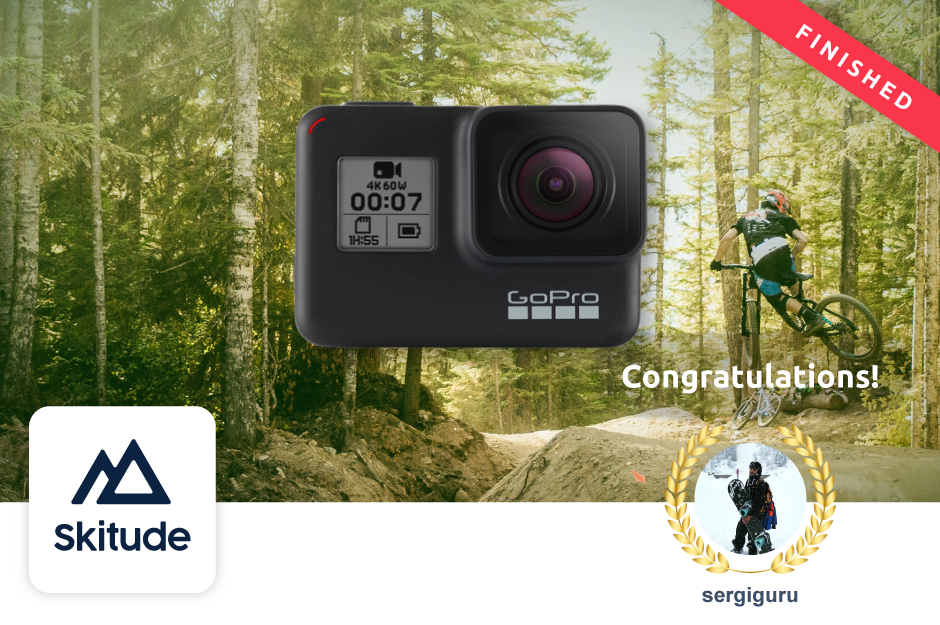 When and where
From 19/06/2020 to 31/10/2020
Challenge
Track at least 5 days with outdoor activity.
Prize
a GoPro® HERO7 Black™
Description
Are you a real Outdoor Explorer? Then prove it by tracking all your outdoor activities: mountain biking, hiking, trail running, etc.
Among all those who have at least 5 days* with outdoor activity, we will aleatory choose the winner of a GoPro® HERO7 Black™!
How does it work? It's pretty simple!
1. Join the challenge.
2. Save all your outdoor activities with the GPS Tracker.
3. The winner will be announced through Skitude's usual channels, email, Facebook and Twitter.
Challenge with automatic enrollment
* So that your day of activity counts for the challenge you will have to register more than 5 km of distance.
GoPro, HERO, and their respective logos are trademarks or registered trademarks of GoPro, Inc. GoPro is not a participant in or sponsor of this promotion.
By agreeing to participate in this challenge, you agree to the Terms of Use and the Privacy Policy.
X
To participate
download the Skitude app
Download on App Store
Download on Google Play
or any of our compatible apps